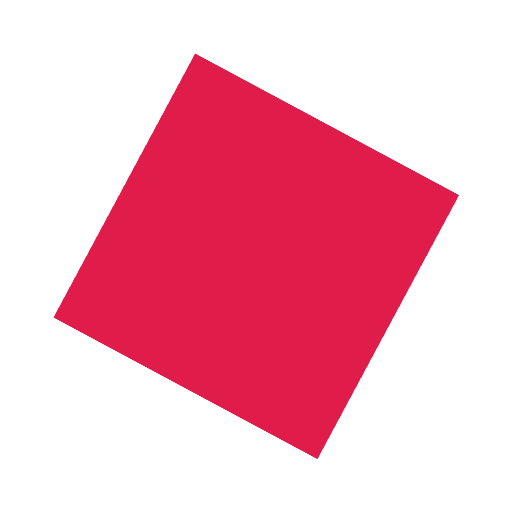 TO WHEREVER YOU 
WANT 

TO GO
OUR SERVICES SPAN THE

COMPLETE

LIFECYCLE OF BRANDS.  
From the very first round of concepting the name, mission and vision of a company. From the first search though a domain manager for the perfect URL, to the trademark office, to the identity manual, imprint, logo, colors, package, website, to the hands of the consumer.
Razbit is there.
Every brand is different and requires a different approach. Our services are available on an as needed basis or by subscription for on demand service or long term-strategic campaigns. Explore our options and see what works for you.
SERVICES
STRATEGY CONSULTING
BRANDING & IDENTITY
WEB DEVELOPMENT
WEB DESIGN
PRINT DESIGN
PACKAGING DESIGN
PRESENTATION DESIGN
COPYWRITING & EDITING
SEARCH ENGINE MARKETING & OPTIMIZATION
PAY PER CLICK AND PAY PER IMPRESSION ADS
SOCIAL MEDIA CAMPAIGNS
SUBSCRIPTIONS
PACKAGES
Basic Website
Basic E-Commerce Setup
Deluxe Website
Deluxe E-Commerce Setup
Product Line Development
Pre-Market Toolkit
Go-To-Market Sales Kit
18 Post Social Media Seeding
Mission, Vision, Values 
Compliance Checkup
Rebranding
Deck Creation 
RATES
Standard Agency Rate $200/hr
Partner Rate $150/hr
Subscription Rate (Contact for Pricing)
STRATEGIC MARKETING CONSULTATION
Let us help build your strategic plan. Not all businesses have the capacity for a Chief Marketing Officer or a Director of Marketing. Razbit can change the way that your business perceives its marketing plan by offering a 30,000 foot view of the many specific, strategic and measurable steps that you can and should be taking to set realistic goals for reaching your audience.
With our subscription services we will set monthly goals and milestones with your leadership to achieve new levels of success within every one of your digital marketing spaces. We will help budget, implement and integrate third party solutions that will deliver results. 

Product Line Development

Analytics and Measurement 
Campaign Creation

Corporate Development
BRANDING & IDENTITY
Your brand is the first thing customers experience when they engage with your media spaces. Whether it be the header of your website or the corner of your business card – the brand, colors and identity conveyed have got to make sense together.
Product packaging is an especially important space for brand ID and brand promise, Many products and product lines require a consistent system for variability between one product and the next. We understand those systems and can extend your brand wherever it needs to go.

Identity Website
Promotional Imprints
Branding Style Guide

Rebranding Packages
DESIGN – PRINT, WEB & DIGITAL
There are five basic principles of design that most people do not follow. Composition, Legibility, Proportion, Consistency, and Aesthetics are present regardless of their level of success or the intent of the designer.
Razbit begins the design process at square one with brand and logo services that create logo systems that businesses can use across platforms with no conversion issues. We have specific expertise in the creation of compliant packaging in the hemp and cannabis marketplace.  Our design team is fluent in the language of today's internet and can extend brand guidelines throughout designs that appear in every media space.

Packaging

Promotional Products
Social Campaign

Ad Campaign
WEB DEVELOPMENT 
 Our web production team strives to create simple solutions for complex web development problems. We have the capacity to work in HTML / PHP / SQL and other platforms but like to make extremely user-friendly websites on both the front and back end. 
We design and develop simple, compelling, and functional websites that make it easy for users to quickly find exactly what they're looking for when they arrive at your site and then convert them into paying customers. We believe that you should be able to understand your website and how to change it. To this end we prioritize providing customers with a stable WISIWYG (what-you-see-is-what-you-get) editor on the back end of our builds. 

WordPress Maintenence

CPanel, DNS, Security Management
Third Party integration

Web Applications
COPYWRITING & EDITING
A sufficient supply of monkeys with typewriters will, eventually, given enough time, produce a perfect set of product instructions, or web copy, or a social media post. Unfortunately brands don't have that kind of patience. Our crack team of word-smithing wizards is on call right now to punch up, whip into shape or kill the darlings in any brand's copy.
Sure, we can write your website for you. Yes, we can make the side of the box your product comes in look and sound like it belongs on a shelf. Of course, we can script out a month of social media posts.

SEARCH ENGINE MARKETING & OPTIMIZATION
Keywords and Keyphrases are the heart of the search engine market – Google, Bing, Yahoo, DuckDuckGo and the rest all rely on some pretty mysterious and proprietary algorithms to arrive at the results they display on the screen when you are searching for any given topic or brand.
Square one is a site and search engine performance audit – the rest is just refinement of your targeted words and applying incremental backlinks and page optimizations that enhance the presence of those keywords and your website as related. Or enhance your presence online with more clicks and more eyes using our paid ad placement services.

White Hat SEM

Organic SEO
Local Search

Paid Placement, PPC, PPM
Social Campaign

Digital Ad Campaign